Welcome to Hullett Provincial Wildlife Area
Hullett Marsh is located along the South Maitland River, and along the Atlantic and Mississippi flyways. It is a multi-use, multi-season facility, known best for its waterfowl and pheasant hunting. Opportunities for wild game hunting (with Sunday hunting), hiking, horseback riding, birding, canoeing and various other activities can be found at Hullett Marsh!
In the 1970's and early 1980's, Ducks Unlimited Canada, in partnership with the Ontario Ministry of Natural Resources and Forestry, developed the man-made marsh. Today the marsh is partnered with OMNRF, Ducks Unlimited Canada and a not-for-profit organization known as Friends of Hullett. FOH deals with the day-to-day operation of Hullett Marsh. FOH consists of a board of directors, two staff, and many volunteers and members.
Since the mid-2017, FOH has been working tirelessly to wrangle its Bluebird Box program. Originally created with volunteer caretakers in mind, the Bluebird program had lost it's fire. Boxes are in poor habitat, lost boxes, boxes to difficult to service and all of this lead to little rewards. With the help of dedicated volunteers, FOH has been about to turn over 250 boxes into a more manageable 130. Over 100 boxes were removed with many being reused in better environments. Hours of data collection, post pounding, box repairs and data management have gone into revamping this program. But there is still a lot of work to do. More boxes still need to be placed and posts still need pounding. If you want to help FOH with monitoring, cleaning, maintaining, or building muscle with post jacking/pounding then please contact Friends of Hullett at fohoffice@tcc.on.ca or call us at 519-482-7011. We will work around your schedule.
Eastern Bluebird Boxes & Posts
2018-2019
Hunting Seasons
Hullett Marsh is apart of Wildlife Management Unit 85B. ALWAYS read and understand provincial, federal, and HPWA rules and regulations before hunting at Hullett Marsh. Hullett supports Sunday hunting which may affect open season dates and bag limits.
All users of the marsh MUST abide by the rules, act responsibly, ethically and be considerate of fellow users, the property, and neighboring land. Please check the Ontario Hunting Regulations Summary 2018-2019 and Federal Migratory Bird Regulations for more information and bag limits.
White-tail Deer (B-Zone ONLY when migratory birds hunting is active):
Bow Only, no dogs -> SEASON CLOSED
Controlled Shotgun-> SEASON CLOSED
Wild Turkey (B-Zone ONLY when migratory bird hunting is active):

Spring Season: SEASON CLOSED April 25, 2019- May 31, 2019
Fall Season (Bow): SEASON CLOSED
Fall Season (Firearm): SEASON CLOSED
Migratory Birds:

Waterfowl other than Canada and Cackling Goose -> SEASON CLOSED
Canada and Cackling Goose -> SEASON CLOSED
Woodcock -> SEASON CLOSED
Mourning Dove -> SEASON CLOSED
Small Game (B-Zone ONLY when migratory birds hunting is active): Pheasant -> SEASON CLOSED
Gray (Black) Squirrel -> SEASON CLOSED
Cottontail and European Hare -> SEASON CLOSED
Hunting with Falconry Birds -> September. 1- March 31, 2019
Licensed Furbearing mammal trapping has begun in the marsh. Please stay on the trail and maintain control of your dogs and children. Only those with FOH and MNRF approval may trap in the marsh.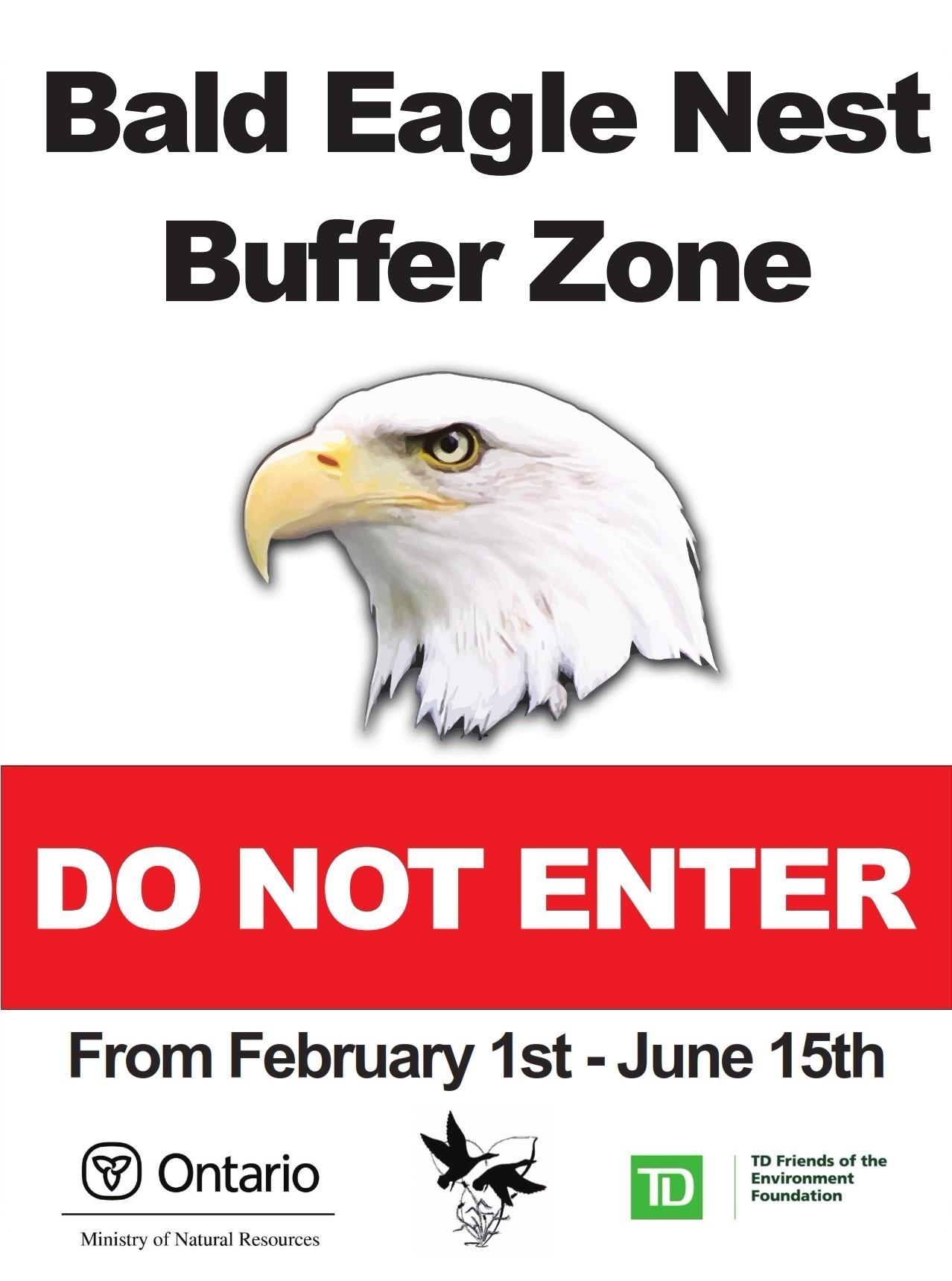 FOH established a 400-metre buffer zone in the fall of 2013 to protect our resident eagle nest from human disturbance. Our resident female is banded and now over 10 years old. Twelve eaglets have fledged since the Spring of 2013.
Please respect the privacy of the eagles and the perimeter around the nest site during the posted time period.
This buffer is active from February 1st to June 15th
7th Place Winner: Nancy Colling
Friends of Hullett want to see your pictures of Hullett Marsh! From nature walks, to scenery photos, to hunting shots, Friends of Hullett wants to see your best!
1st Place: A free Friends of Hullett Membership and your photo on the cover of our next User Guide.
2nd-6th Place: Photos will be showcased on the cover of our next User Guide.
Deadline for submitting photos is March 31, 2019.
For details how to submit, please click here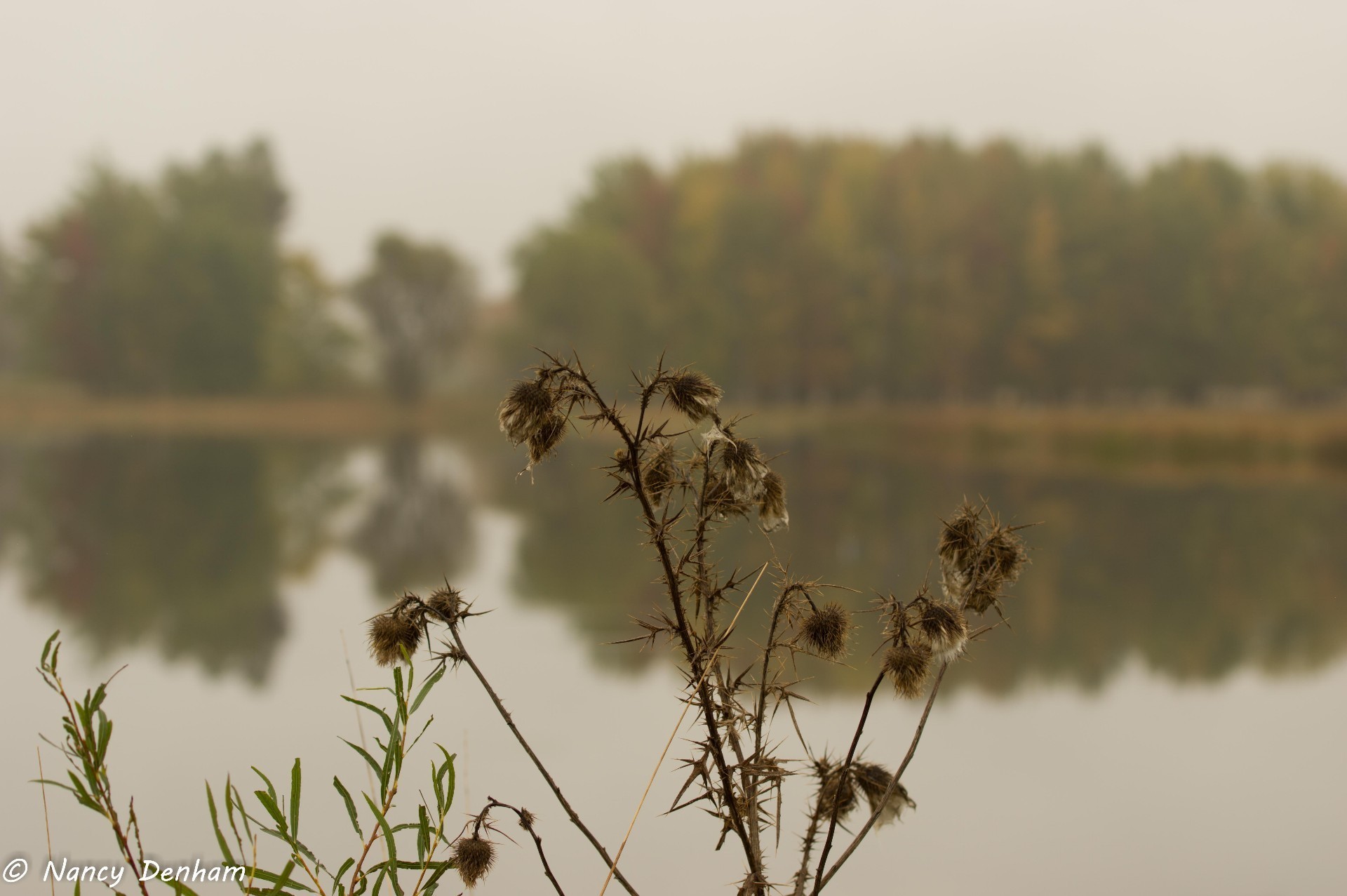 On December 16, 1998, 7 directors gathered together to sign papers to incorporate the Friends of Hullett. 20 years later, the Friends of Hullett continues to grow. Thanks to the support from our membership, Friends of Hullett is able to continue to maintain Hullett Marsh, release Ring-necked Pheasants, and run programs such as the Youth Waterfowl Clinic. On behalf of the Board of Directors and Hullett staff, we thank you for the support over the past 20 years! We look forward to seeing what is ahead for the next 20 years!